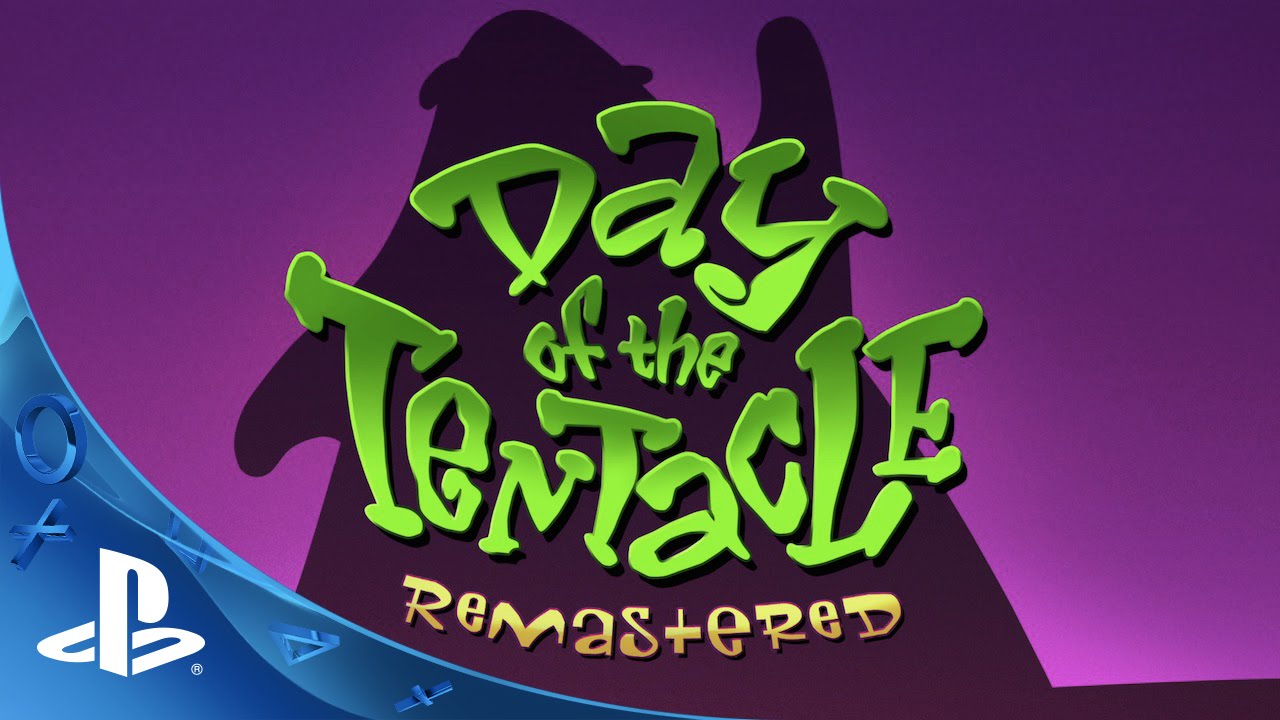 Fazendo sua estreia na PlayStation Experience neste fim de semana, o primeiro trailer de Day of the Tentacle Remastered!
Originalmente lançado pela LucasArts em 1993, como uma sequência do ótimo Maniac Mansion de Ron Gilbert, Day of the Tentacle é uma mistura de jogo de aventura de quebra-cabeça, com viagem no tempo e animações onde três amigos improváveis trabalham juntos para prevenir um tentáculo roxo do mal de dominar o mundo!
Agora, mais de vinte anos depois, Day of the Tentacle está de volta em uma edição remasterizada que apresenta gráficos novos, desenhados à mão, com alta resolução e com áudio, música e efeitos sonoros remasterizados (que o departamento de marketing dos anos 90 descreveu como "doido demais!").
>
Os jogadores são capazes de alternar entre o modo clássico e remasterizado, e misturar e combinar áudios, gráficos e o interface do usuário de acordo com a sua vontade. Também incluímos um navegador para artes, uma faixa de comentários dos criadores originais Tim Schafer, Dave Grossman, Larry Ahern, Peter Chan, Peter McConnell e Clint Bajakian.
Day of the Tentacle foi o primeiro jogo de Tim Schafer como co-líder do projeto e se tornou um clássico amado pelos fãs! Esta edição especial foi cuidadosamente restaurada e refeita com o cuidado e atenção que só pode acontecer com o envolvimento dos criadores originais. O game chega para PS4 e PS Vita no início do próximo ano!