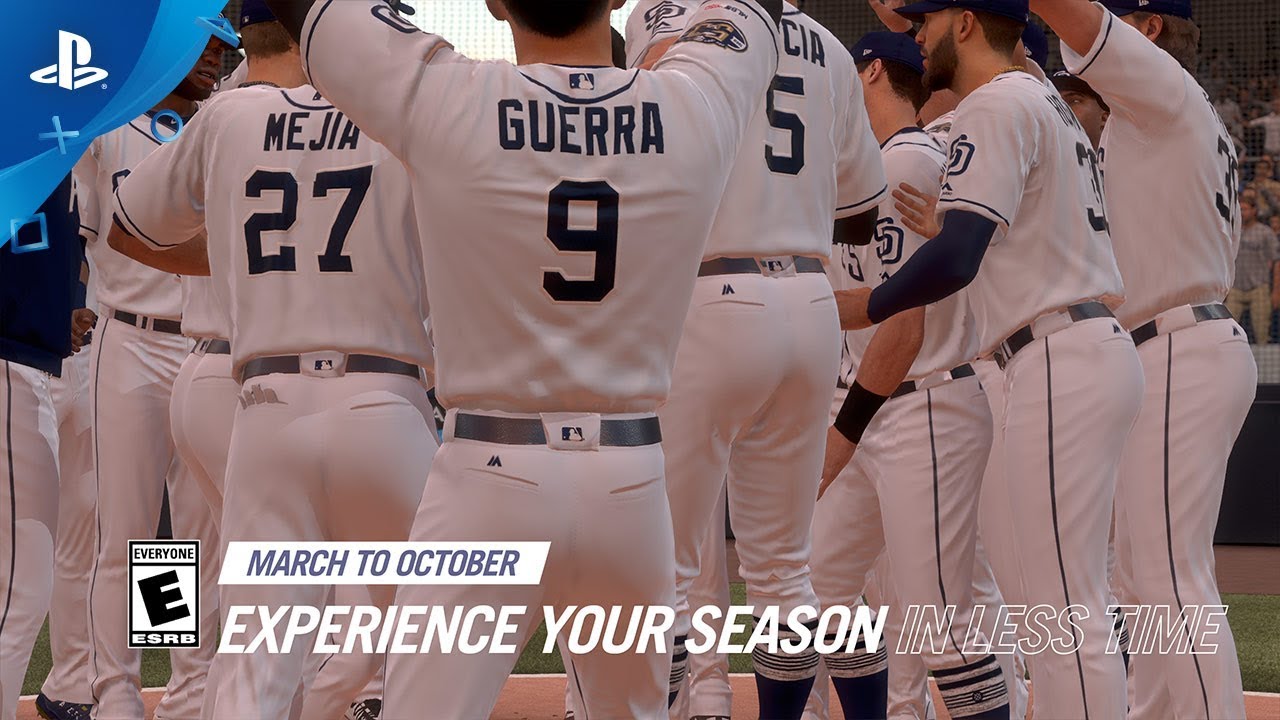 Viva a emoção do seu time favorito da MLB em menos tempo com March To October.
March To October é um novo modo de jogo para MLB The Show 19. Em March To October, você controla apenas os momentos e jogos principais do seu time. Conforme avançar pela temporada, comentários e narrativa exclusivas aparecerão progressivamente e contarão a história essencial da campanha do seu time MLB.
A performance do usuário nesses jogos realmente conta, já que o resultado dos jogos motiva um fator de "momentum de time", que influencia como seu time performa entre cada episódio.
Você passará de episódio para episódio com o máximo de ação e intriga, e o mínimo de interação com o menu. É tudo sobre levar seu time até a pós-temporada e além. Consegue melhorar a ponto de encarar os momentos cada vez maiores que aparecerão? Sua determinação sob pressão determinará o destino da temporada do seu time.
March to October chega com mais de 100 recompensas únicas*, com temática de times, recebidas vencendo a World Series com o time de sua escolha. Quanto maior a dificuldade, maior as recompensas. Está pronto para o desafio de March To October?
Não perca o livestream de terça no Twitch para mais informações sobre outras novidades de March To October.
Este é um ano especialmente emocionante para nós aqui da PlayStation. É com prazer que anunciamos uma nova classe de Legends ao time, incluindo alguns melhores de todos os tempos, e ainda mais animados em mostrar o que mais os aguarda em The Show 19! Enquanto isso, não perca The Show NationTwitter, Facebook, e Instagram entre agora e 26 de março para todas as novidades.
*Requer conexão com a internet