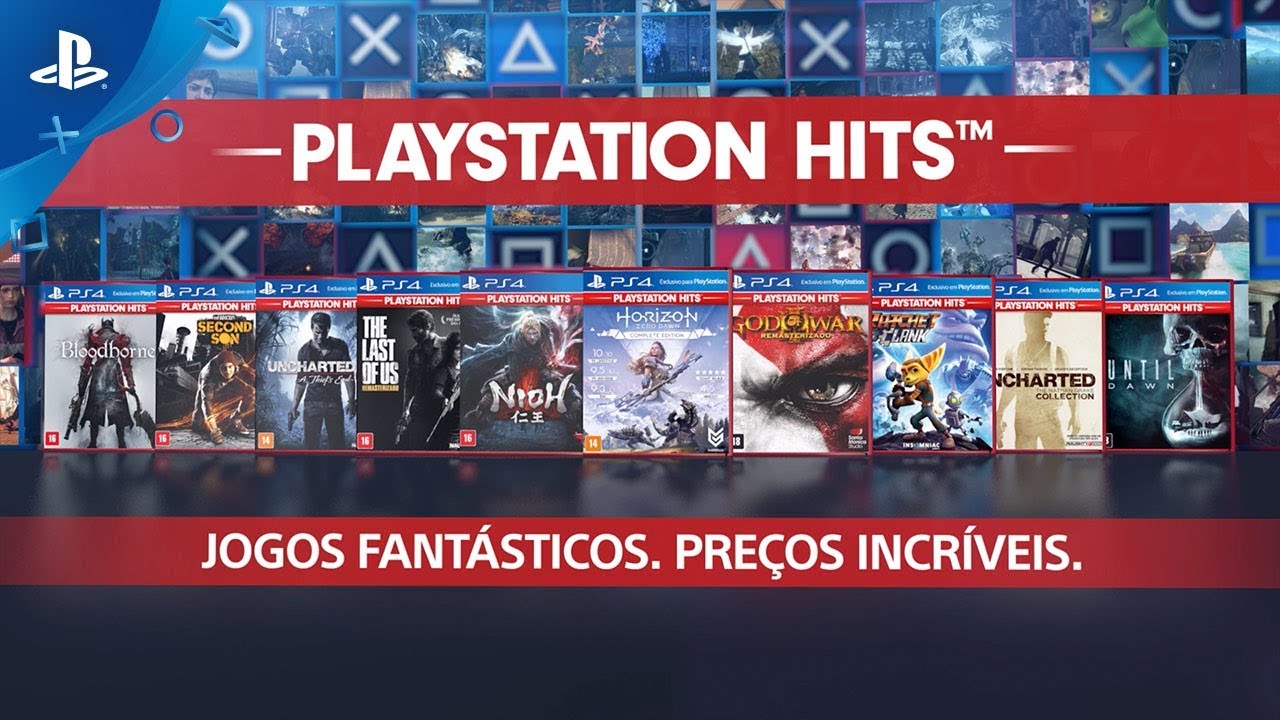 Jogos Fantásticos. Preços Incríveis
É com enorme satisfação que gostaria de anunciar que a linha PlayStation Hits do Brasil terá novos games a partir de 28 de junho de 2019. Os novos títulos são God of War III Remastered, Horizon Zero Dawn: Complete Edition e Nioh.
Os PlayStation Hits são facilmente reconhecidos, já que possuem uma tarja vermelha no lugar do azul de costume. Abaixo temos a lista completa dos jogos que pode encontrar no Brasil:
Horizon Zero Dawn (Complete Edition)
God of War III Remastered
Nioh
The Last of Us Remastered
Uncharted 4: A Thief's End
Uncharted: The Nathan Drake Collection
Infamous Second Son
Bloodborne
Ratchet & Clank
Until Dawn
Caso ainda não a conheça, PS Hits é uma coleção de vários jogos PlayStation 4 incríveis a preços ainda mais incríveis. De títulos premiados até games para toda a família, PS Hits é uma maneira fantástica de obter alguns games PS4 icônicos por ótimos preços, tanto para download na PlayStation Store quanto em lojas por todo o país.
Queremos saber quais PS Hits você vai jogar primeiro! Feliz jogo!