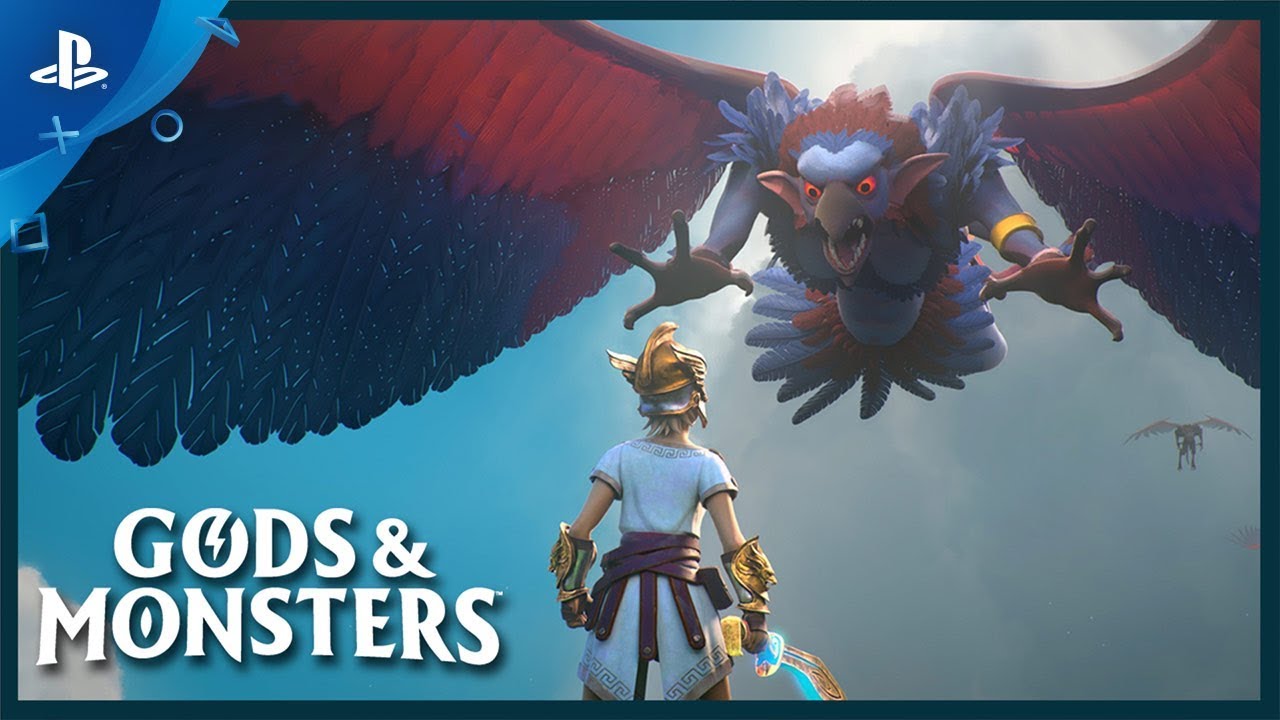 O novo mundo aberto da Ubisoft é uma jornada de ação e aventura pela mitologia grega.
Os deuses da mitologia grega estão em perigo. Destronados pelo sinistro monstro Typhon e exilados do Monte Olimpo, estão em busca de alguém para restaurar seus poderes. Em Gods & Monsters, este alguém é você. Dos criadores de Assassin's Creed Odyssey, Gods & Monsters é um novo game de aventura e ação que se passa em um fantástico mundo aberto pintado para o PlayStation 4.
Na pele de um herói esquecido chamado Fenyx, você deve tentar derrotar Typhon, o mais feroz de todos os monstros gregos, e seu exército de górgonas, harpias, ciclopes e outras criaturas da mitologia.
Mas não será fácil, a Isle of the Blessed é um lugar perigoso, então deverá completar feitos heroicos, navegar perigosos calabouços, resolver tarefas intrigantes e batalhas as criaturas mais icônicas da mitologia grega. Por sorte, ao provar seu heroísmo, os deuses o abençoarão com seus poderes únicos para ajudá-lo a chegar ao fim da traiçoeira jornada à sua frente.
Salve o panteão grego e escreva sua própria jornada entre os contos lendários quando Gods & Monsters chegar para PlayStation 4 em 25 de fevereiro.