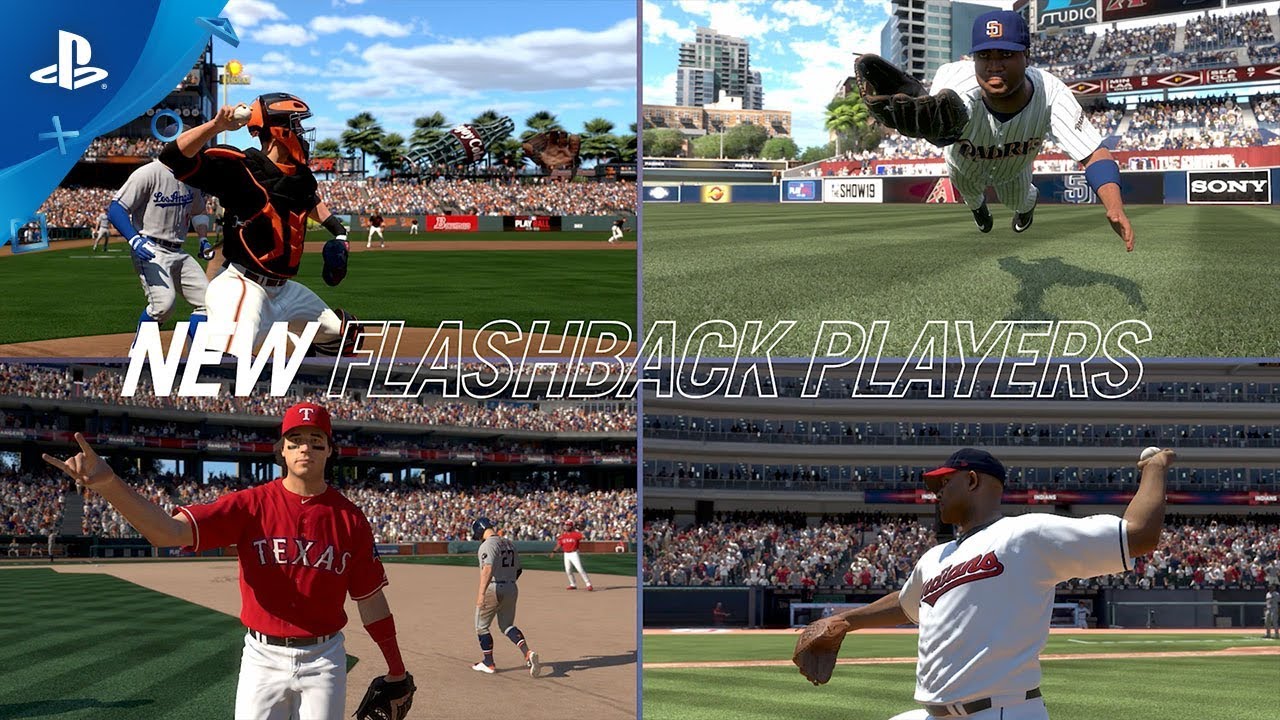 Encha sua Diamond Dynasty com jogadores lendários de todos os 30 times.
Para aqueles novos em MLB The Show 19, Legends são os maiores jogadores aposentados, como Babe Ruth, Jackie Robinson e Ted Williams. Legends são jogáveis em Diamond Dynasty (requer conexão com a Internet), Modo Franchise e em times específicos de certas eras no modo Exhibition. Os Flashbacks são jogadores de hoje em dia, como Rookie Bryce Harper, que são avaliados baseados em sua carreira naquela época. Pela primeira vez em MLB The Show 19, você pode adicionar 50+ Flashbacks ao seu elenco de Franchise junto a outros Legends para tentar ganhar o título.
Legends e Flashbacks adicionam um elemento histórico a MLB The Show 19. Eles resgatam mais de 100 anos de história e ilustram como o esporte evoluiu até o jogo de hoje. Pegue seu controle e resolva debates nos campos digitais. Crie seu elenco com Legends de todas as eras, jogadores que você cresceu assistindo, ou as estrelas de hoje em dia em seu pico.
Apresentando dois novos Legends a MLB The Show 19: Rickey Henderson e Don Mattingly!
NOVOS Legends anunciados em MLB The Show 19 (e mais por vir!)
Willie Mays
Rickey Henderson
Don Mattingly
Iván "Pudge" Rodríguez
Lou Gehrig
Ty Cobb
Jimmie Foxx
Cy Young
Kerry Wood
Mark Prior
Christy Mathewson
Walter Johnson
Rogers Hornsby
Jason Kendall
Rob Dibble
Cliff Lee
Andruw Jones
Bret Boone
Hal Newhouser
A.J. Burnett
Pacotes Diamond Flashbacks Choice
Se você reservar a Gone Yard Edition, MVP Edition ou Digital Deluxe Edition de MLB The Show 19, você receberá um código para um Pacote Diamond Flashbacks Choice. No pacote, escolha um de 30 Diamond Legends e Flashbacks para seu esquadrão de Diamond Dynasty. Com cada equipe MLB representada, isso será uma das escolhas mais difíceis da sua vida no baseball! Lou Gehrig, Frank Thomas, Kerry Wood e Buster Posey estão entre suas escolhas de Diamond Legends e Flashbacks.
Fique ligado para novidades e siga MLB The Show no Facebook, Twitter, Instagram e visite TheShowNation.com quando MLB The Show 19 chegar em 26 de março exclusivamente para o PS4.