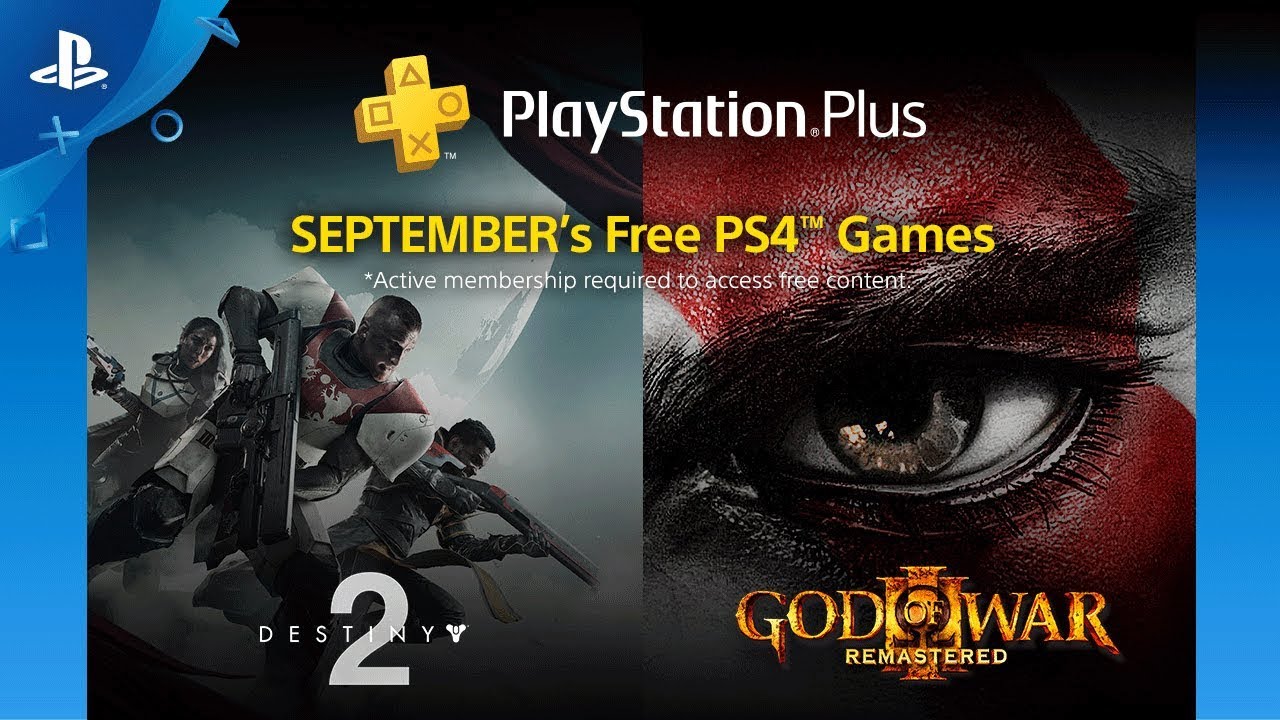 Destiny 2 e God of War 3 Remastered lideram a lista de jogos gratuitos para setembro.
Temos uma lista enorme em setembro, então vamos pular direto para seus jogos gratuitos do mês!
Primeiro temos Destiny 2! Como bônus especial, o jogo está disponível na PS Plus hoje – uma semana antes – para você aproveitar as 24 horas de teste gratuito do novo modo híbrido de PVE & PVP de Destiny 2: Forsaken, chamado Gambit, que começa dia 1 de setembro, 14:00, horário de Brasília*. É isso mesmo, você pode adquirir Destiny 2 agora mesmo! Junte seus amigos em Gambit e prepare-se para Destiny 2: Forsaken**.
Também este mês, temos God of War III Remastered. Jogue como Kratos enquanto ele ressurge das profundezas de Hades para escalar até o alto do Monte Olimpo em busca de vingança. Armado com espadas duplas e várias outras armas e magias, Kratos deve enfrentar as criaturas mais terríveis da mitologia enquanto resolve puzzles complicados pela sua jornada de destruição do Olimpo. God of War III: Remastered estará disponível para download gratuito dia 4 de setembro.
Os jogos PlayStation Plus deste mês também incluem:
Lembre-se que há jogos PlayStation VR disponíveis para baixar como parte de sua assinatura PS Plus!
Em Here They Lie para PlayStation VR, explore uma cidade assustadora, habitada por criaturas estranhas e malignas neste jogo de terror em primeira pessoa e onde encontros e ambientes macabros ganham vida. Here they Lie está disponível para membros PS Plus até o dia 2 de outubro.
Em Knowledge is Power, você ficará entretido neste party game enquanto tenta se sair melhor que seus oponentes com várias perguntas estilo trivia e desafios táticos. Tenha certeza de ter um aparelho compatível com o app do jogo para poder jogar! Knowledge está disponível até o dia 6 de novembro.
E aí está. Outro mês e tanto para PS Plus. Nos vemos na próxima!
*Cópia de Destiny 2 requerida para o teste gratuito de 24h. Cópia de Destiny 2: Forsaken não necessária.
**O jogo Destiny 2, as expansões I e II de Destiny 2 e Destiny 2: Forsaken requeridos para jogar Destiny 2: Forsaken. Vendidos separadamente.