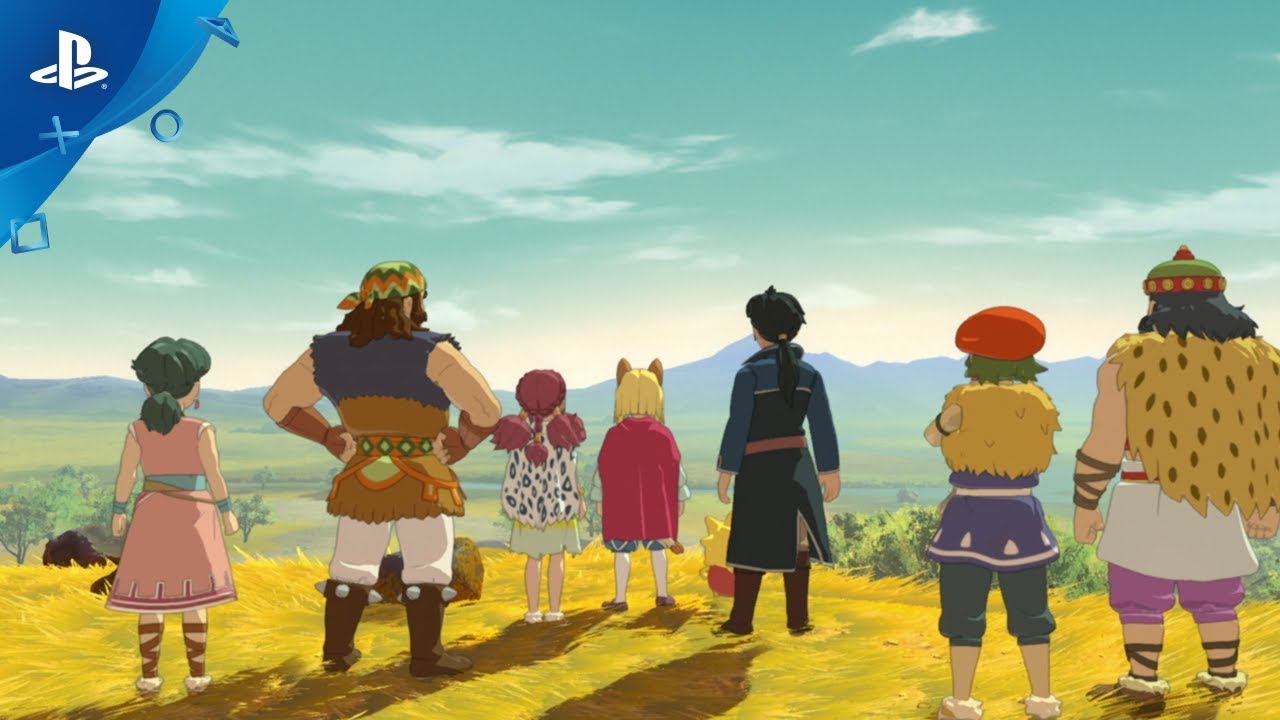 Joe Hisaishi, Yoshiyuki Momose, e Akihiro Hino retornam para criar, animar e dirigir esta sequência tão esperada entre os JRPGs.
Saudações, fãs PlayStation. Dá para acreditar? Ni no Kuni II chega em alguns dias apenas! Para celebrar o lançamento do jogo, gostaríamos de compartilhar o trailer de lançamento com você e dar uma olhada por trás das cortinas na super equipe que está dando vida a este JRPG épico!
O Maestro – Joe Hisaishi
Voltando do primeiro jogo para compor a trilha sonora melódica de Ni no Kuni II temos ninguém menos que Joe Hisaishi. O sr. Hisaishi compôs e dirigiu músicas para clássicos do Studio Ghibli como Princesa Mononoke, A Viagem de Chihiro e O Castelo Animado. Para um jogo que é tão grande quanto Ni no Kuni II, o Sr. Hisaishi acredita que uma grande variedade musical é necessária. O desafio foi mesclar isso tudo para que encaixem nos diferentes tons do jogo, uma orquestra foi usada para dar ênfase aos ritmos da trilha sonora. Não deixe de prestar atenção a cada nova área que visitar, você pode acabar mexendo a cabeça e cantarolando sem perceber.
O Artista – Yoshiyuki Momose
Também de volta do primeiro jogo é o designer de personagens Yoshiyuki Momose. Outra figura proeminente do Studio Ghibli, o sr. Momose é mais conhecido como um animador e designer de personagens para filmes de animação clássica como Porco Rosso, A Viagem de Chihiro e Túmulo dos Vagalumes. O objetivo do sr. Momose como Designer de Personagens para Ni no Kuni II foi fazer o jogador sentir empatia por todos os personagens principais do jogo, de forma similar ao que acontece quando se assiste a um grande filme. Em termos de design, Evan não demorou muito para ser conceitualizado. Roland foi uma história diferente, um dos maiores desafios foi fazer seu rosto ficar correto. Demorou mais de um mês para a equipe tomar uma decisão sobre o design final de Roland. Quanto a Tani, a heroína do jogo; o sr. Momose sabia que tinha uma vencedora assim que completou o desenho conceitual inicial, a equipe achou que ela era uma "graça".
O Criador de Mundos – Akihiro Hino
O Presidente e Fundador do Level-5, Akihiro Hino, é um verdadeiro visionário na indústria de games. Seu trabalho inclui mais de 30 títulos, como Ni no Kuni: Wrath of the White Witch. Ele encabeçou o desenvolvimento de Ni no Kuni II e supervisionou toda faceta do jogo. O sr. Hino é muito apaixonado por este projeto, mas o que mais lhe orgulha é sua história. Para Ni no Kuni II, ele queria contar uma história sob duas perspectivas, a de uma criança (Evan) e a de um adulto (Rolando). A visão do sr. Hino era tecer um conto que crianças, adultos e famílias pudessem apreciar e criar um mundo que fosse cheio de um "calor maravilhoso, de forma a cativar a todos que nele caminham".
Prepare-se Para Começar sua Aventura
A jornada de Evan começa em 23 de março, quando Ni no Kuni II: Revenant Kingdom chega ao PlayStation 4. Esperamos que você participe desta aventura de reconstrução de reinados e descubra o que realmente significa ser um grande governante!