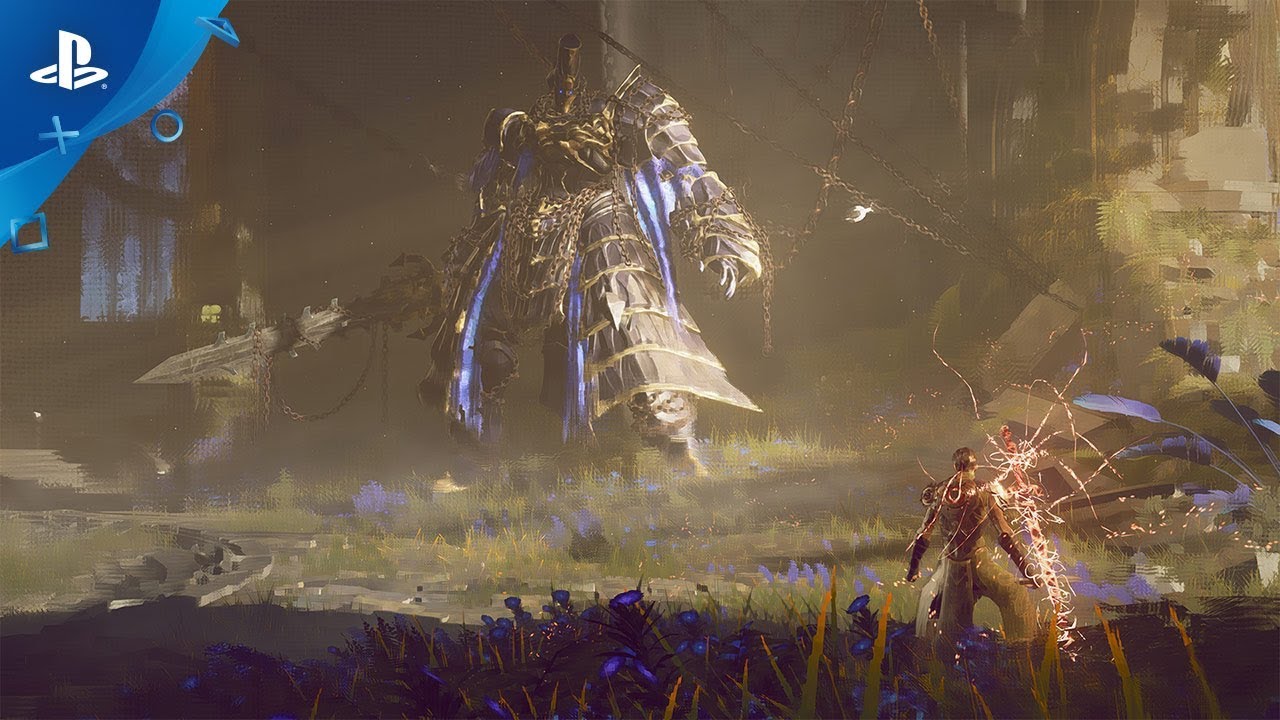 Dê uma olhada no novo jogo da Square Enix e da Platinum Games, revelado no State of Play.
Boas notícias para os fãs de combate rápido e ação: durante o State of Play de hoje, vimos pela primeira vez o gameplay da misteriosa colaboração entre a Square Enix e a PlatinumGames: Babylon's Fall. Assista ao trailer acima, e leia a nota da Square Enix para os fãs PlayStation abaixo:
Babylon's Fall é o novo jogo da Square Enix, desenvolvido em parceria com os veteranos dos jogos de ação da PlatinumGamesInc (desenvolvedores da série Bayonetta e NieR:Automata)

Em nosso novo trailer, revelado durante a transmissão do State of Play de hoje, você pode ver a jogabilidade fluida do game pela primeira vez, além de seu estilo visual artístico com pinceladas marcantes fornecidas pelo "Brushwork Filter" original.

Fiquem ligados, traremos mais informações sobre Babylon's Fall no ano que vem.