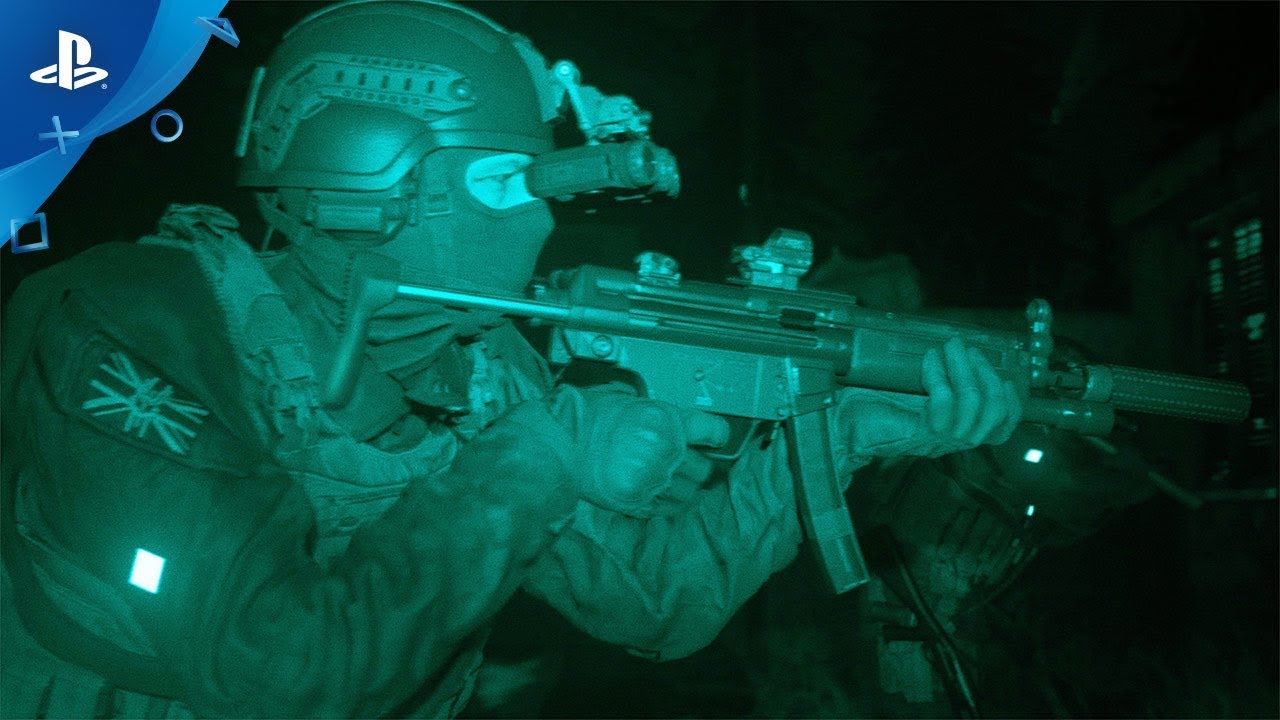 Modern Warfare® retorna dia 25 de outubro. Prepare-se para a missão.
Desenvolvido pela Infinity Ward e com lançamento mundial para PS4 marcado para sexta feira, dia 25 de Outubro, Call of Duty: Modern Warfare é uma experiência poderosa e reimaginada, um título novo criado do zero. Entre no papel de operadores Tier One altamente treinados em uma narrativa excepcionalmente crua e brutal, que afeta o equilíbrio de poder global.
Uma Campanha Visceral, de Fazer o Coração Bater Mais Forte
O que os jogadores PlayStation 4 podem esperar do modo Campanha? O novo Modern Warfare aumenta a intensidade com uma experiência single player emocionante e que faz você refletir. Moderna, culturalmente relevante e iluminando a natureza em constante mudança da guerra, os jogadores lutam ao lado de diversas forças especiais internacionais e soldados pela liberdade. Você está na área cinza da etiqueta de guerra, esteja você se aventurando pela Europa ou pela vastidão dos desertos do Oriente Médio. Espere várias operações de fazer o coração bater mais forte, que incluem combate à longa distância que dependem de decisões táticas, missões de furtividade e de combate corpo-a-corpo.
Uma Experiência Narrativa Unificada
Continuando além da campanha single-player eletrizante, prepare-se para uma experiência narrativa unificada, com progressão por todos os elementos do jogo, seja em single-player, multiplayer online, ou co-op.
Informações Adicionais: Não Fique no Escuro!
Não deixe de checar aqui e no Activision Games Blog nos próximos dias para mais novidades e conteúdo Call of Duty: Modern Warfare.
Pré venda disponível já na
.