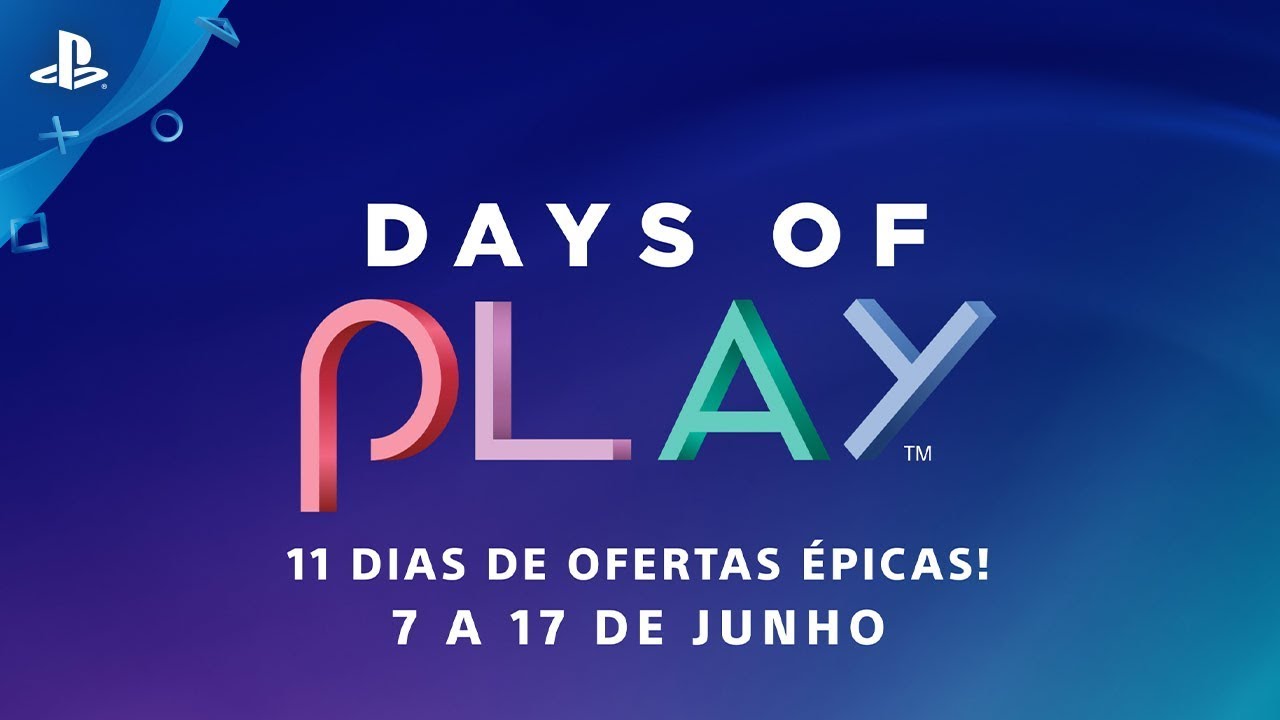 11 dias de comemoração com descontos incríveis
É com prazer que anunciamos que Days of Play está de volta este ano! A promoção anual global celebra a comunidade PlayStation cheia de paixão, com um enorme obrigado de todos nós pelo seu apoio no último ano. É por causa de você que PlayStation continuar a ser o Melhor Lugar para Jogar, gerando jogos de sucessos como God of War e Marvel's Spider-Man. Dos dias 7 a 17 de junho, encontre ofertas incríveis em periféricos e vários jogos exclusivos PlayStation 4 nas lojas participantes por todo o Brasil, enquanto durar o estoque
Também estamos apresentando um novo Sistema PS4 de 1TB e Edição Limitada Days of Play a partir de junho. O console de edição limitada em Aço Negro conta com os icônicos símbolos PlayStation gravados em prata em sua superfície, junto com um controle sem fio DualShock 4 combinando. Este PS4 especial Days of Play estará disponível apenas por tempo limitado, não perca!
Durante a comemoração de 11 dias, teremos vários descontos, incluindo promoções nos seguintes itens, enquanto durar o estoque. Favor verificar as lojas de sua região para mais detalhes.
PlayStation 4 Days of Play Edição Limitada
Controle sem fio DualShock 4
Days Gone, God of War, Marvel's Spider-Man, Nioh, Horizon: Zero Dawn Complete Edition, e Call of Duty: Black Ops 4
Jogadores também poderão adquirir três títulos seletos da linha PlayStation Hits pelo preço de dois
A PlayStation Store também oferecerá incríveis descontos em jogos digitais de sucesso e em PlayStation Plus a partir do dia 7 de junho. Para mais informações, visite o site Days of Play.
Obrigado novamente a todos pelo imenso apoio este ano. Feliz jogos!