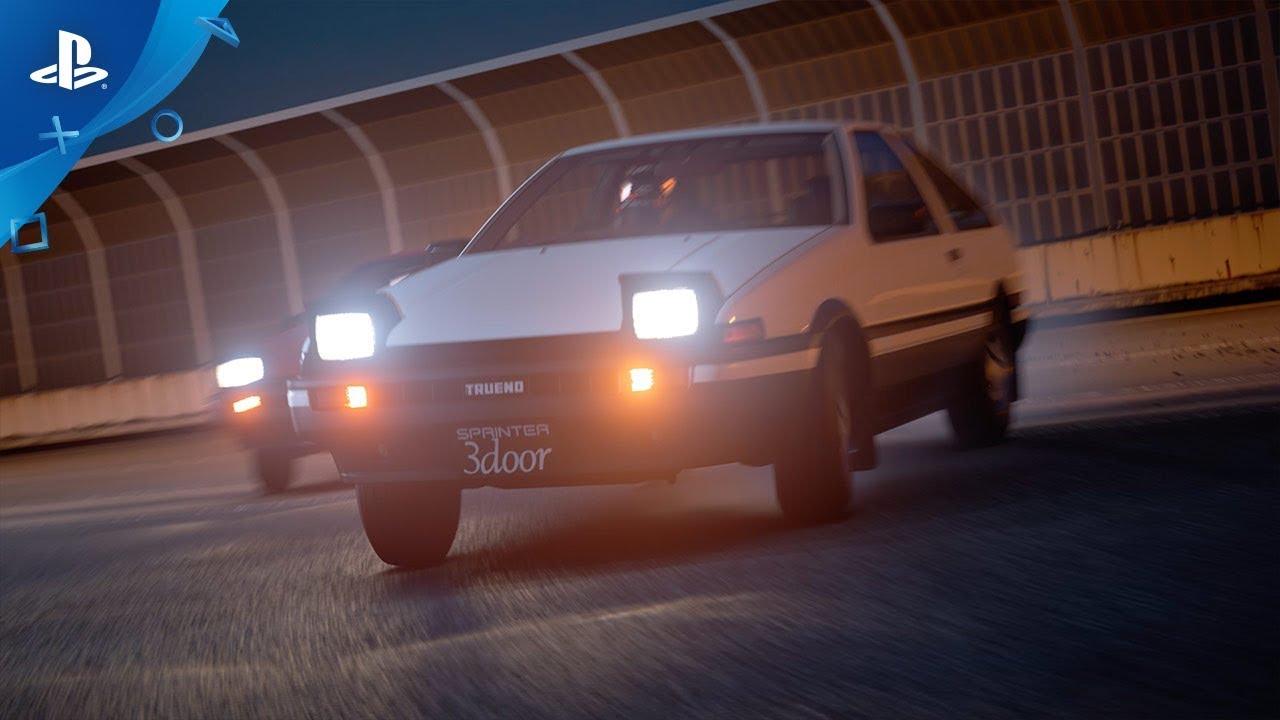 Porsche 962 C '88, novas rodadas para GT League e mais estão chegando gratuitamente para GT Sport.
A atualização de conteúdo de abril para GT Sport, Patch 1.38, já está disponível para todos nossos pilotos, com carros de corrida clássicos europeus e automóveis com tração nas quatro rodas de toda história do motorsport.
Novos Veículos
Cinco novos veículos entram para a Brand Central, incluindo:
Porsche 962 C '88
Renault R8 Gordini '66
Audi TT Coupé 3.2 quattro '03
Honda Fit Hybrid '14
Toyota Sprinter Trueno 3-door 1600GT APEX (AE86) '83
Veículo Destaque: Porsche 962 C '88 (Gr.1)
O Porsche 962 C é um protótipo de carro de corrida Porsche que estreou em 1985 para competir no WEC (World Endurance Championships). A Porsche desenvolveu o 956 em 1982 para o WEC, e foi incluso na categoria FIA Group C. O 956 teve uma performance espetacular em seu ano de estréia, vencendo corridas no WEC, além de dominar a corrida Le Mans 24-horas.
Depois disso, o 956 foi melhorado para o IMSA-GTP North America, com reputação similar à do WEC, e estreou em 1984 como o 962. No ano seguinte, quando as regulações de segurança do Group C foram alteradas para se conformar às do IMSA-GTP, A Porsche criou o 962 C. Com motor flat 6 twin turbo que o Porsche 956 havia refinado nas corridas européias.
O Porsche 962 C trouxe várias vitórias e títulos de campeonatos para a Porsche, começando com as 7 de 10 vitórias no WEC em seu ano de estréia. Em 1986 venceu quatro corridas das nove do WSPC (World Sports Prototype Championship), que se passou no lugar do WEC. Em 1987, dominou o Le Mans, onde ficou em segundo lugar em 1988.
GT League
Algumas novas rodadas foram adicionadas aos eventos GT league existentes.
Beginner League: 2 novas rodadas adicionadas à Compétition de France.
Amateur League: 2 novas rodadas adicionadas ao Tourist Trophy.
Professional League: 2 novas rodadas adicionadas ao Group 1 Cup.
Por último, no modo Scapes, adicionamos "Embrace the natural beauty of Oceania" à sessão Specially Featured, para os jogadores poderem tirar belas fotos das maravilhosas montanhas da Nova Zelândia. E no Sport Mode, uma tela de Global Manufacturer Ranking foi adicionada à sessão Manufacturers Series.
Lembre-se, fique por dentro de todas as notícias GT aqui no PlayStation Blog e no site oficial Gran Turismo. Até a próxima, pilotos, e nos vemos nas pistas.