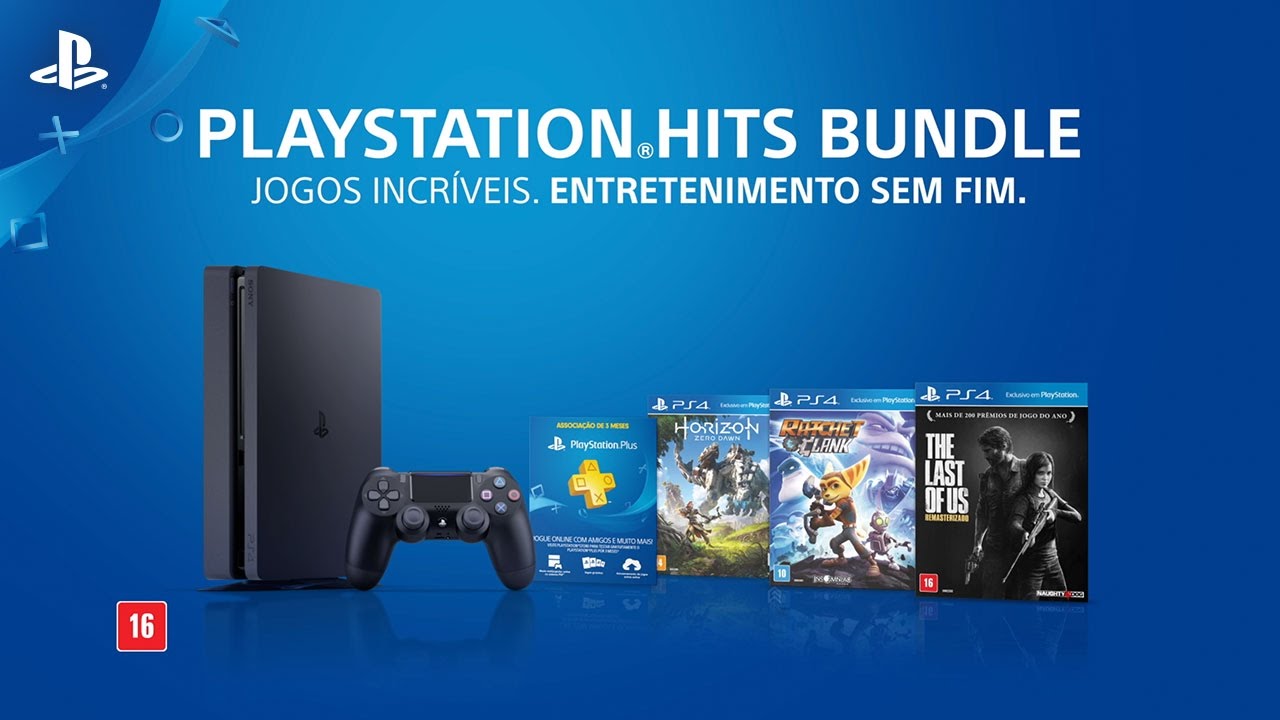 Prepare-se para ser parte da família PlayStation com o PlayStation Hits Bundle, que chega este maio!
Nunca houve um momento melhor para fazer parte da família PlayStation, e por isso, estamos muito contentes em anunciar o novo Bundle PlayStation Hits, que chegará às lojas brasileiras a partir de 8 de maio pelo preço sugerido de R$ 2.399,00.
O Bundle inclui o console PS4 mais leve e fino, com HD de 500GB e um controle Dualshock 4. Também contará com três grandes exclusivos que estão entre os títulos mais bem avaliados para o PS4: Horizon Zero Dawn, The Last of Us Remasterizado e Ratchet & Clank, todos em formato físico.
O Bundle PlayStation Hits também vem com um código para assinatura de 3 meses de PlayStation Plus. Assim, você poderá jogar online com seus amigos e aproveitar jogos gratuitos todos os meses.
Veja a lista de lojas participantes e não se esqueça de Viver Mais em Estado Play!
Lista de Lojas Participantes
Saraiva
CasasBahia.com.br
Magazine Luiza
Fnac
Livraria Cultura
Sony Store
Nagem
Walmart.com